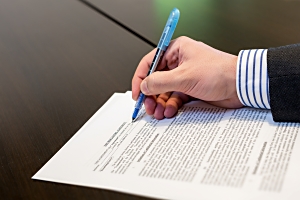 Most inventors understand the value of having an experienced professional to guide them through the patent process. However, many individual inventors and businesses wonder if the services of a patent attorney or a patent agent are even necessary and if so, which one.
Although there is some overlap in the services that these professionals provide, such as filing patents, there are some important distinctions to be aware of. To help guide your hiring decision, here is a look at what sets apart patent attorneys and patent agents.
Legal Training
Patent attorneys have a juris doctorate degree, area-specific legal experience and they must pass the legal bar exam in the state in which they operate. Passing the legal bar exam permits them to practice in court and provide advice on all legal matters; patent attorneys are also patent agents. It is important to note that only an attorney who is licensed in the state in question can represent a business or inventor in court.
Unlike patent agents, patent attorneys are authorized to draft agreements such as non-disclosure agreements and contracts for their clients.
Individuals who want to become patent agents must have a bachelor's degree in a hard science to take the patent bar exam, although most of them hold more advanced degrees. After passing the patent bar exam, they will be registered to practice with the United States Patent and Trademark Office (USPTO).
However, they are not attorneys. Although they are allowed to file, write and execute patents on their clients' behalf, they are not permitted to provide legal advice. In the event that an infringement lawsuit or similar issue arises, a patent agent will be unable to represent the inventor in court.
Technical Background
To take the patent bar exam, applicants must demonstrate that they have earned a bachelor's degree or higher qualification from an accredited college or university in disciplines such as biological science, biochemistry, computer science, general chemistry, neuroscience, engineering, pharmacology or physics, among others.
Advice on Prior Art and Patentability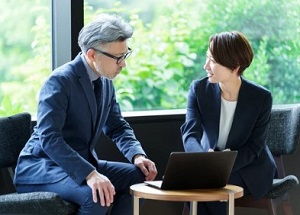 A patent attorney will be prepared to answer any questions that inventors have about the patentability of their invention. In addition, their legal expertise provides them with a broader perspective of the legal ramifications of a specific invention and the potential for litigation in the event of an infringement.
Patent agents should also be able to advise clients on patentability with an understanding of what can and cannot be patented. It is worth noting that because most patent agents do not manage as many cases as patent attorneys, they may lack the perspective and legal context an inventor may find with an intellectual property attorney.
Cost
A patent agent's services may cost 20 to 40% less than those of intellectual property attorneys, although this depends on their background, experience and field of expertise. Any increase in the cost of services for an attorney will also include the added benefits of legal expertise in patentability, preparation for litigation and the resources of a legal staff. These costs are also due to their legal ability to draft contracts, including non-disclosures.
Trademarks
Trademark searches and applications are one of several services offered by patent attorneys that patent agents cannot provide.
Most people who seek a trademark are represented by intellectual property attorneys. These professionals can carry out thorough searches for potential issues. Inventors also benefit from the education and intellectual property law specialization of attorneys. They are also able to provide the insight necessary to offer advice on the likelihood of successfully obtaining a trademark.
Attorney-Client Privilege
All attorneys are required to uphold confidentiality through attorney-client privilege in every matter in which they serve in a professional capacity. This means that the communications between an attorney and their inventor client are always confidential, they cannot divulge secrets, nor can they be compelled to reveal information.
Is a Patent Attorney Better than a Patent Agent?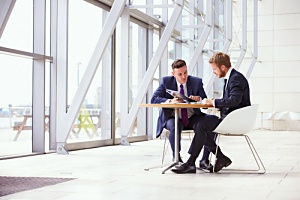 Patent attorneys are authorized to provide legal advice and can carry out functions beyond the allowed scope of patent agents. Many inventors and businesses prefer to work with an attorney from the onset. This means that they will already have a professional who is familiar with their invention to help should there be a patent infringement case, or litigating other intellectual property concerns.
A patent agent may be able to perform patent searches and file patent applications with the USPTO, but they cannot offer advice on patent infringement or the validity of patents held by other parties, nor can they represent clients in patent litigation. They are also unable to prepare patent licenses or appeal to the federal court. Inventors who start working with patent agents will often find that they eventually need the services of a patent attorney.
Schedule a Consultation with the Intellectual Property Attorneys at Metrolex IP
At Metrolex IP, every attorney of our team possesses an extensive background in patent and intellectual property law, along with technical specialties in areas such as biotechnology, mechanics and electronics. Contact us today to schedule a consultation to discuss the patentability of your invention.