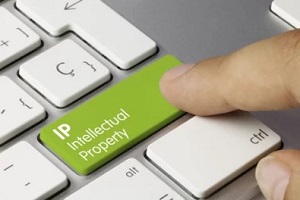 Intellectual property is an important asset for companies and inventors, particularly those that engage in creative work. Establishing intellectual property rights is a vital component of modern business, and working with an intellectual property attorney can help to ensure these rights are protected.
Here is a look at what these types of lawyers do and the type of training they need to work effectively.
What Is an Intellectual Property Attorney?
An intellectual property attorney is a type of legal professional who specializes in intellectual property law. This helps to ensure that individuals and companies can obtain and practice ownership rights over the materials that they invent or create.
There are six areas of intellectual property law:
Copyright Law – Copyrights are designed to protect the rights of creative authors and determine who may use or control their property. Some of the professionals who use copyright attorneys to protect creative work include musicians, writers, artists and photographers.
Patent Law – Patent attorneys write patents and negotiate cases that involve patent rights. Patents are designed to protect the right to new inventions, computer programs, industrial processes and technologies.
Trademark Law – Trademark attorneys file and create paperwork that protects logos, business names and slogans. They may also file lawsuits or negotiate to help clients obtain trademark rights.
Trade Secret Law – Trade secret laws aim to protect businesses and their ownership of certain methods of production or formulas. Trade secret attorneys help to register these processes.
Unfair Competition – Competition laws are established to make sure that businesses are trading and producing goods in a fair manner. Competition attorneys defend companies in cases involving allegations of unfair competition.
Licensing – Licensing provides a way for someone who does not own a piece of intellectual property to use it legally in exchange for a fee. For example, when filmmakers want to use a certain song in their movie soundtrack, they need to set up a license that gives them permission to use it. Intellectual property attorneys who specialize in licensing can negotiate and draft appropriate documents.
What Are the Responsibilities of an Intellectual Property Attorney?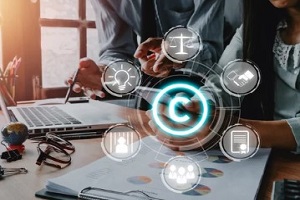 In a broader sense, intellectual property attorneys work to protect the intellectual properties of their clients, counseling them on establishing and protecting their intellectual capital. They may litigate intellectual property issues throughout the world, in addition to representing clients in state and federal courts and in front of administrative agencies such as the International Trade Commission and the U.S. Patent and Trademark Office (USPTO).
Depending on the clients and the type of intellectual property, the work they do will vary, but some of their specific responsibilities may include:
Reviewing and creating legal documents such as patents and trademark paperwork
Collaborating with patent and trademark offices
Transferring the ownership rights of intellectual property
Representing their clients in court
Advising their clients on actions and legal rights related to their intellectual property
Filing lawsuits and negotiating legal settlements
Carrying out research and interviews to support legal proceedings and court cases
Drafting licensing agreements or contracts
Providing advice to clients about intellectual property rights and documents
What Type of Training Do Intellectual Property Attorneys Need?
Before they can practice law, intellectual property attorneys need to meet certain requirements. These include:
Bachelor's Degree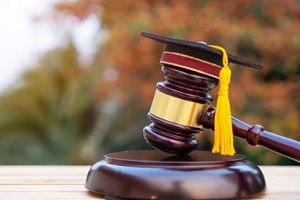 Some types of intellectual property attorneys can obtain a bachelor's degree in any field before entering law school. However, those who plan to work as patent or trademark attorneys should have an undergraduate degree in one of the relevant technical fields. For example, patent attorneys who intend to work on patents for computers need an undergraduate degree in computer science.
Some of the other technical undergraduate degrees that patent attorneys may need to obtain, depending on their intended area of specialty, include chemistry, biology, math, software design, engineering or physics.
Law Degree
Those who intend to become intellectual property attorneys must earn their juris doctor degree. The first year of law school is typically devoted to general legal concepts, while the second and third years typically involve concentrating on specialized areas.
State Bar Examination
Following law school graduation, those who wish to work as intellectual property attorneys must pass their state bar examination. Attorneys who plan to practice in multiple states will need to take more than one state bar examination.
Law License
After passing a bar exam, lawyers may obtain a license to become a practicing attorney. Before their application is approved, their state board will review their bar exam, character references and educational experience.
U.S. Patent and Trademark Office Registration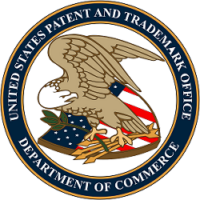 Most intellectual property attorneys work with trademarks and patents. Therefore, they must register with the US Patent and Trademark Office, providing evidence that they have successfully completed undergraduate studies in a relevant field. They must also pass the USPTO exam. However, intellectual property attorneys who focus on trade secrets or copyrights may not need to register with this body.
Contact the Intellectual Property Lawyers at Metrolex IP
To find out more about how to protect and defend your intellectual property rights, contact the Washington, D.C. intellectual property attorneys at Metrolex IP today. Our attorneys specialize in practice areas such as patents, copyrights, trademarks, franchising, due diligence and software licensing.