The information and data that organizations house within their IT systems often contains massive amounts of sensitive personal information. The improvement of cyber criminals methods has led to the growing development of cybersecurity protocols.
Due to the competitive nature of the cybersecurity industry, new ideas are popping up all the time. If you want to properly secure your cybersecurity IP, you will need to complete the process of securing things such as a patent, copyright, and trademark. Going through this process is not as easy as filling out paperwork, as there are some complex legal issues and scrutiny that go into the process of obtaining a rigorous and sustainable intellectual property portfolio.
IP In The Cybersecurity Industry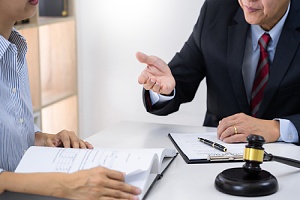 Just like how poor cybersecurity can leave data vulnerable, a poorly completed patent can leave your business subject to risk and theft. The door will be left open for competitors to take your ideas and use their resources to develop them differently. In order to prevent this type of scenario, proper legal expertise and due diligence are required.
Having a team of legal professionals on your side can help to ensure you do not miss any of the legal protections in place that can help you secure an airtight intellectual property strategy. Doing this process on your own can cause you to miss out on the years of experience and knowledge of many of the fine details of IP that businesses often overlook. Working with an expert team enables you to improve your decision-making and reduce your risk in the future.
You put in the time and effort to develop an innovation, which makes it important to take the time to properly protect it!
How To Protect Your Inventions
In the cybersecurity field, many of the newest inventions consist of technology updates that have a security component to them. These types of inventions, therefore, are best protected by patents and what is known as trade secrets.
Patents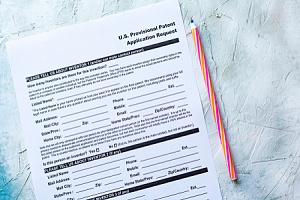 Patents are essential because of the important protection and risk mitigation advantages they provide to new technologies in the cybersecurity space. If a competitor is found to have used or copied your invention, a proper patent will enable you to contest the invention and start a lawsuit.
Patents, however, must be designed carefully. If your patent is not carefully crafted according to a tailored legal plan based on your invention, then you could potentially still end up losing a case if someone attempts to steal your intellectual property. Additionally, patents need to be tailored in order to apply to both court rules and the rules of the oversight branch of the patent office. Your team should be knowledgeable of the most common court and filing practices in order to make the process efficient.
Trade Secrets
Trade secrets are ideas that are kept secret through the use of minimal sharing as well as documents such as non-disclosure agreements. If an idea is more likely to be discovered by competitors, then it is wise to patent this idea and protect it. If it is less likely to be discovered by others, keeping it as a trade secret is a viable option.
CyberSecurity Protection With METROLEX IP
We strive to offer services that help cybersecurity technology development businesses get a balanced protection plan that consists of patents, trade secrets, trademarks, and a personalized strategy. To learn more about how we use our expertise to help make this process simple and efficient, reach out today at 202-979-9784.