Washington DC Intellectual Property Law Services
We offer our full portfolio of intellectual property law services from our Washington, DC location. Whether you need IP strategy support for your growing portfolio, want to explore franchising options, or are looking into software licensing, METROLEX IP has you covered!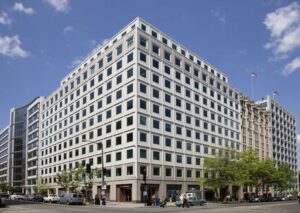 Reach Out To METROLEX IP's Experienced IP Attorneys in Washington DC
No matter what type of idea you have, our team here at METROLEX IP can help guide you through the process and ensure that your intellectual property needs are addressed effectively and efficiently. Reach out to our team today by filling out our contact form or by giving us a call at (202) 828-1008.
Washington, DC Office
900 17th Street NW, Suite 320
Washington, DC 20006

Contact The Washington, DC Office
"*" indicates required fields