Protecting consumer goods inventions is one of the most prevalent and important aspects of IP law. New products are being developed all the time, and a team of intellectual property experienced professionals can help you ensure your idea remains unique and under your control.
Consumer products can reach a very wide audience and have significant profit margins if developed properly. This makes protecting your unique new idea a priority in order to prevent intellectual property theft and ensure proper utilization of the IP.
Intellectual Property For Consumer Products
Consumer products embody a wide range of inventions and product types. This means that consumer products can require the use of any and all intellectual property legal strategies. Some of these include:
Patents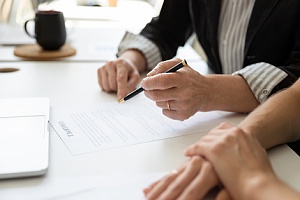 The patents should be something that any business should explore very early in the process in order to maximize protection. When this approach is taken early on, you can more easily pinpoint areas where you need to focus on innovation and differentiation than you would be able to if you just went in blind.
In the early stages, it is very beneficial to perform a deep dive into a patent search in order to determine where your product stands. This helps us identify infringement issues early on that could cause hiccups down the line.
Your strategy, overall, depends on the unique nature of your product. For example, some products can actually benefit by being the "first to market" while others may need to ensure innovation and some white space before diving in. This is why working with an experienced patent attorney is important.
Trademarks
Trademarks help to ensure that your branding is unique and protected from infringement. Branding is everything in our highly competitive market, as it helps to use a combination of imagery and messaging to make your brand more you. Properly filing a trademark helps to ensure that your brand remains differentiated and that no one can come in and steal your unique branding strategies.
Trade Secrets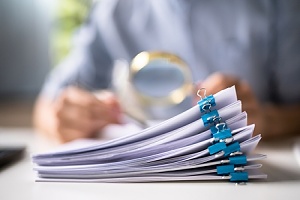 Trade secrets can sometimes be a more effective method for preventing the theft of IP, depending on the unique nature of your consumer product. Trade secret protection can provide exclusive rights to your business that help you to maintain a competitive advantage and protect your IP.
Trade secrets are kept through the use of non-disclosure agreements, there is no dedicated process for "registering" them. These are best used in cases where the competition will be unable to duplicate what you do without a specific piece of the knowledge that only your business contains.
METROLEX IP Consumer Products IP Law
Our experienced team here at METROLEX IP can offer our years of experience in order to help you use intellectual property law to its fullest extent related to your project. Working with an experienced team will help you skip the most common mistakes and roadblocks that prevent the efficient development of consumer product patents, trademarks, and more. Contact METROLEX IP today online or over the phone at 202-979-9784.