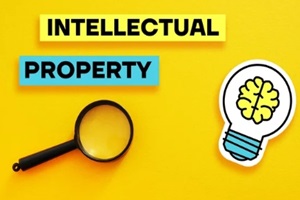 In the era of streaming wars, Netflix, Hulu, Disney+, and other streaming services are vying for viewers' attention. Streaming services have taken the lead in entertainment, garnering millions of subscribers and reshaping how we consume movies, shows, and music. Intellectual property (IP) rights serve as a cornerstone in this fierce competition, determining who owns the content and how original content gets protected.
This article aims to shed light on the roles of copyright and patent law within the entertainment sector, particularly in the realm of streaming services. By understanding the legal framework, industry stakeholders can make well-informed decisions to safeguard their creative assets and technological innovations.
The Rise Of Streaming Services
Gone are the days when families gathered around the television at a specific time to catch their favorite shows. The digital revolution created an era where convenience reigns supreme. Streaming services break the mold of traditional broadcasting and give viewers the freedom to watch what they want, when they want.
A handful of big names dominate the market with Netflix leading the pack, followed closely by Disney+, HBO Max, and Amazon Prime Video. These giants compete in an increasingly crowded field, vying for a share of the ever-expanding subscriber base.
How do these services differentiate themselves in a highly competitive market? Unique content emerges as the decisive factor. Exclusive shows and movies give each platform its own flavor, pulling in audiences hungry for originality.
Netflix has its blockbuster series, while Disney+ flaunts an arsenal of iconic franchises, from Marvel to Star Wars. HBO Max offers a mix of timeless classics and new hits, appealing to a broad demographic. Amazon Prime Video combines diverse originals with an extensive back catalog, catering to varied tastes.
Streaming services, it seems, have leveled up from mere platforms to full-blown content creators, all in a bid to capture and retain subscribers.
The role of IP in this scramble for viewers is a game changer, without a doubt, as we'll explore in the next sections.
Intellectual Property: A Valuable Asset
In the battle for streaming supremacy, having an edge makes all the difference. Intellectual property provides this edge, acting as the cornerstone upon which streaming services build their content empires.
Whether it's the rights to a captivating series or the technology behind user-friendly interfaces, IP shapes the customer experience and draws the line between winners and losers in this competitive space.
Broadly speaking, there are three types of government-protected intellectual property:
Copyright protects original works such as films, music, and shows. Patents secure new inventions, safeguarding the technology that makes these platforms tick. Trademarks look after brand elements such as logos and taglines that distinguish one service from another.
The focus of this article is on copyright and patent law, which form the predominant areas of the IP arena protecting streaming technology, each serving a distinct role in the entertainment industry.
Copyright is the mainstay of any content library, ensuring exclusive rights to shows and movies. Patent law, however, protects the unique technologies that enhance user experience, such as algorithms for personalized recommendations or efficient data streaming methods.
Together, they are a formidable pair, shaping the strategies streaming services employ to stand out in the market.
Copyright In Entertainment & Streaming
In entertainment, copyright serves as a legal shield for original works of authorship, covering movies, shows, documentaries, and even the theme or jingles you hear during a show's introduction. Copyright ensures creators or rights holders have exclusive control over the commercialization of these works, deciding who can distribute, display, or adapt them.
How does copyright shape the streaming ecosystem? The short answer is, licensing. Rights to stream a blockbuster movie or binge-worthy series often require intricate agreements with production studios or copyright owners. These deals allow streaming platforms to host the content for a specified time and, in some cases, within specific regions.
Another valuable asset shaping the world of streaming is that of original content. Streaming services increasingly rely on producing their own shows and films to attract and retain viewers. When a streaming service creates its own content, it also owns the copyright, providing the company with complete control over how and where to stream or distribute the material.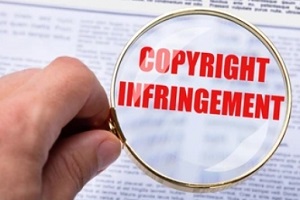 However, one of the most unique and growing influences on the streaming landscape is that of individual user-generated content, seen mainly on platforms like YouTube. While such content brings diversity and creativity to a platform, it often comes with a risk of copyright infringement.
Copyright holders can issue takedowns or even engage in legal action if they find portions of their content used in a user-generated content piece without permission.
Real-world disputes over copyright are frequent. One notable case was between Netflix and 21st Century Fox over executive poaching. Fox argued that Netflix induced key employees under contract to breach their agreements by switching employers. Although the case primarily focused on employment contracts, it indirectly highlighted the importance of copyrightable content over which those executives had control.
Similarly, platforms including Twitch have faced issues with users streaming copyrighted music, leading to waves of content removals and account bans. Such incidents underline the precarious balance between encouraging creativity and respecting copyright rules.
Patent In Entertainment & Streaming
Patents add another layer of protection, but not for the actual content. Instead, patents secure new inventions or discoveries related to how a service operates. Patented inventions in streaming could include unique features of a user interface, cutting-edge algorithms for content recommendation, or proprietary streaming technology ensuring high-quality playback with minimal buffering.
A primary consideration driving service adoption is the quality of the user interface. The ease some platforms provide to find and deliver the content for your next binge-worthy series is evidence of the importance of the user interface.
Seamless user interface navigation isn't just good design; aspects of the user interface could also be patented. Companies that invest in innovating the quality of their user experience can protect these innovations through patents.
Other valuable components of streaming technology are the algorithms that serve as the invisible hands curating your viewing experience. The formula for determining your next recommended show or optimizing streaming quality is often patented.
In this way, a company can keep its personalized service unique and more appealing than what competitors are offering. Also, patents protect advancements in the actual streaming technology.
For instance, patents may cover methods to improve video quality dynamically based on your internet speed or innovative techniques to reduce latency in live streams and to ensure synchronization between the video stream and the audio stream, which have vastly different bandwidth requirements and are often delivered separately and require real-time synchronization.
However, as might be expected, the presence of patented technologies often leads to disputes. Take, for example, the lawsuit between OpenTV and Netflix. In 2014, OpenTV and its affiliate Nagra filed a patent lawsuit against Netflix. Four digital TV services-related patents were the subject of the lawsuit. The case led to a settlement, with Netflix agreeing to license OpenTV's patent portfolio.
Another case involved TiVo suing Comcast for infringing on its patented technology related to cloud-based DVR services and interactive program guides. This dispute highlights how patents can cover even nuanced aspects of streaming, such as how users interact with a service to record and playback content.
Patents play a role in nearly every feature, making your favorite streaming service enjoyable and efficient. While they may not make headlines as often as copyright battles, patent disputes remain a substantial aspect of the competitive landscape for streaming companies.
Copyright vs. Patent: A Comparison
In navigating the IP landscape for streaming services, it's clear that copyright and patent protections each have their own roles to play.
The protections aren't mutually exclusive but rather complementary tools in a broader strategy to make a streaming service both appealing and legally secure. The issue is to determine which one provides wider coverage, and understanding when you should lean towards one over the other.
Starting with copyright, the clear benefit exists in its protection of original works. From original series to exclusive movies, copyright ensures these creations remain the property of the service. Copyrights may also be useful for protecting recognizable artistic aspects of a user interface.
However, copyright has limitations. For instance, it does not protect ideas, only their expression, meaning that if someone creates a similar work without direct copying, legal recourse could be limited or non-existent.
Patents, unlike other protections, offer protection for innovations in technology and service delivery. Whether it's a unique way of buffering high-definition videos or an algorithm to suggest what you should watch next, patents provide recourse for protecting these innovations if they are copied by competitors.
However, patents have drawbacks, primarily including their relatively short life span, typically 20 years from the filing date. After that, the patented technology enters the public domain, and can theoretically be used by anyone.
Deciding between copyright protection or patent protection for a given aspect of a streaming service depends on the nature of the aspect. Copyright is best suited for safeguarding original content, such as movies, documentaries, and series.
Patents, on the other hand, are more useful for features that make a platform unique from a technological standpoint, including user interface design and recommendation algorithms.
Emerging Trends & Challenges
Emerging technologies, particularly those of virtual reality, and blockchain, are shaping the future of IP in streaming. AI creates personalized experiences, while virtual reality offers immersive content, and blockchain brings security. Each innovation invokes unique legal questions around ownership and control.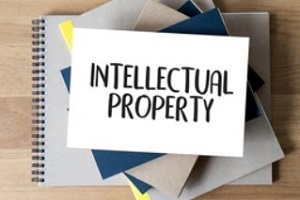 On the legal front, streaming services encounter distinct challenges. Different countries have varying IP laws, creating a complex web for services to operate internationally.
Piracy remains a persistent issue, requiring continual investment in anti-piracy measures. Moreover, the ever-changing legal environment adds another layer of complexity. New and amended laws require streaming services to stay agile, adapting their IP strategies accordingly.
Protect Your IP With METROLEX IP LAW GROUP
Understanding the nuances of copyright and patent law becomes essential as streaming services vie for supremacy. While copyright guards creative content, patent law shields innovations such as user interfaces and algorithms. Both forms of IP serve as the backbone for the competitive edge and growth of streaming platforms.
METROLEX IP LAW GROUP specializes in both copyright and patent law, standing as a reliable partner in the complex world of streaming and entertainment. If you have IP concerns in this fast-paced industry, we invite you to consult METROLEX IP GROUP today for expert guidance.