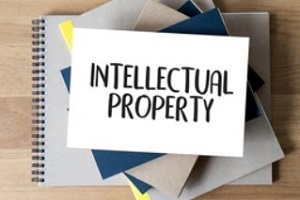 Franchising is a business model that allows for the replication of a successful business concept, system, and/or brand developed by a franchisor. Within the franchise framework, intellectual property (IP) rights covering the brand components and/or the defining technology components are critically important and are central to franchise agreements.
Franchise agreements are legal contracts between the franchisor and franchisee that outline the rights and responsibilities of each party and define clear legal frameworks if any disputes should arise.
Because the protection of IP is (or should be) at the top of any franchisee's list of their most important priorities, franchise agreements usually reflect this importance and lean heavily on IP provisions.
Franchises & Trademarks
A trademark is a form of intellectual property that protects words, symbols, logos, or any other identifiers used to distinguish the source of goods and/or services as being from one business associated with the mark from those of another business. Trademarks act as source identifiers, meaning that consumers can be assured that goods and/or services marked with a particular trademark come from a particular origin and source.
Franchisors usually license the use of their trademarks to franchisees in return for the payment of royalties or fees, on the assumption that it is the franchisor's brand that bring significant value to the franchisee in successfully operating their individual franchise operation.
The way in which these trademarks may be used should be clearly laid out in the applicable franchise agreements. It should be understood that improper management of trademarks can cause serious damage to a franchise's brand.
Some general requirements that any franchise agreement should contain include that:
the parties should acknowledge the franchisor's ownership of applicable trademarks;
all products distributed by the franchisee must be sourced from the franchisor or an approved third-party; and
any unauthorized use of the franchisor's trademarks or the sale of unapproved third-party goods will result in termination of the franchise agreement and expose the franchisee to potential liability for specified damages.
The territory in which the franchisor's trademark is in force should also be considered. If a franchisor's trademark was already being used within the franchisee's jurisdiction before the franchisor federally registered their trademark, the use of the trademark within that jurisdiction will not be exclusive.
Trade Secrets & Confidential Information
Because franchise agreements also usually involve the transfer of valuable confidential information to the franchisee, such as know-how, it is important for the franchise agreement to contain stipulations regarding keeping and maintaining confidentiality of proprietary information, including trade secrets.
In this context, confidential information and/or trade secrets may take the form of one or more of the following: business plans, operating manuals, distribution techniques, technical know-how, recipes, customer lists, and the like.
Confidential information is any information that parties agree to keep a secret, agreeing not to share that information with anyone else. Although trade secrets are confidential in nature, not all confidential information qualifies as a trade secret. A trade secret is any information (e.g., a formula, method, or process) that has commercial value and that is the subject of reasonable efforts to maintain its secrecy.
The requirement that trade secrets be the subject of reasonable efforts to maintain their secrecy derives from the fact that, although trade secrets do not require registrations or renewals for their maintenance, once the trade secret enters the public domain, all rights are lost.
Accordingly, franchise agreements should contain clear provisions regarding the appropriate handling of protected information and the consequences for mishandling or misappropriation of the information.
Franchise agreements should also contain language that contemplates the possibility of a franchisee breaching the agreement in favor of establishing their own competing business using the franchisor's confidential information and/or trade secrets.
Therefore it is important that franchise agreements contain confidentiality clauses and require the franchisee to execute non-disclosure agreements with its employees and clauses that set forth the consequences of breach of such clauses.
Copyrights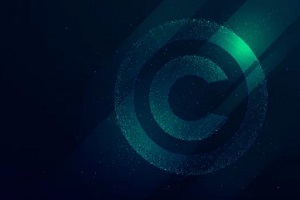 A copyright is an exclusive legal right to reproduce, publish, sell, or distribute the matter and form of a creative work. A"creative work" is an original work of authorship or artistic expression that is fixed in any tangible medium of expression from which it can be perceived, reproduced, or otherwise communicated, either directly or with the aid of a machine or device.
In the context of franchises, copyrightable works can include operating manuals, recipes, source codes, radio jingles, television commercials, building designs, and mascots. Franchise agreements should contain clauses regarding copyright ownership, how copyrights will be used and maintained, and how any modifications or derivative works will be handled.
Patents
A patent provides its owner with the exclusive right to make, use, sell, offer for sale, or import an invention for a limited period of time (20 years from the filing of the patent application in the U.S.). The invention must be new, useful, and nonobvious compared to what has come before it, as well as being within a category of subject matter that is eligible for patenting.
Some franchises involve the use of patented technology methods or compositions, such as business methods, equipment such as food preparation machines, and/or computer software.
In such cases, the respective franchise agreement should stipulate how patented inventions will be licensed to the franchisee, how the invention will used and ownership provisions should any improvements be made by the franchisee to the patented invention.
Concluding Thoughts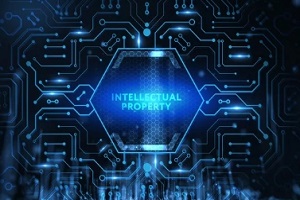 The success of a franchise depends heavily on the IP components discussed above. It is through the enforcement of these IP rights that franchisors are able to control consistency in customer experience, standards for quality control, and branding across all of their franchises, which form the heart of the successful franchise.
IP rights also allow franchisors to preserve their competitive advantage by preventing the brand confusion and dilution that results from unauthorized replication or misuse of their brand components and technological advantages.
Contact The Intellectual Property Law Attorneys At METROLEX IP Law Group
Whether you are a franchisor seeking to safeguard your intellectual property, or you have other intellectual property needs of any kind, the attorneys at METROLEX IP can provide you with high-quality counseling, advice and work product. Contact us today.