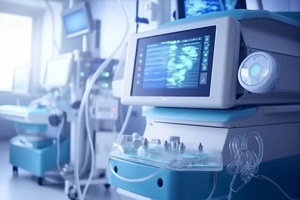 In today's fast-paced and competitive product manufacture and distribution landscape, protecting intellectual property (IP) rights is vital for medical innovators seeking to safeguard their groundbreaking devices.
Medical device innovations are the driving force behind advancements in the healthcare industry, having the potential to save lives and improve patient outcomes. However, the unique and impactful nature of these innovations necessitates robust IP protection.
By securing patents, trademarks, copyrights, and trade secrets, medical innovators can ensure their hard work and investments are safeguarded. IP protection not only creates a competitive advantage but also enables innovators to commercialize their devices effectively while deterring unauthorized use or replication.
Types Of Medical Devices Requiring Protection
Medical devices encompass a wide range of innovations, including diagnostic tools and consumables, reagents, therapeutic substances and devices, implantable technologies, and wearable devices. Each of these categories presents unique challenges and opportunities for IP protection.
For example, diagnostic tools may require patent protection to cover novel methods or algorithms and to cover consumable products associated with the tools such as test strips or test indicators. Implantable technologies may require utility and design patent protection to safeguard their technological advances and their distinctive appearance.
Copyright protection may be sought for software and the appearance of user interfaces, including distinctive artwork used in the product and/or packaging. Trade secret protection is essential for confidential manufacturing processes or proprietary formulas.
A comprehensive and diverse IP strategy, which is tailored to the specific device and counterparts such as consumables and packaging is necessary in order to maximize protection.
Medical Device IP Strategies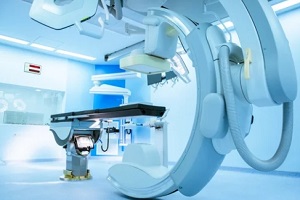 An effective IP strategy enables medical innovators to secure their inventions, brand distinctness, and other aspects of their product offerings, and to navigate the competitive landscape. A well considered IP strategy often involves a combination of patent protection, trademark registration, copyright safeguards, and trade secret management.
By working closely with an IP attorney, medical innovators can develop a tailored approach that aligns with their commercial goals and maximizes IP protection. A smart and comprehensive approach includes conducting thorough prior art searches, filing patent applications at the appropriate time, managing patent portfolios, monitoring competitors, and enforcing IP rights when necessary.
Notable Legal Decisions & Industry Trends
Innovators would benefit from at least being aware of the latest legal decisions and emerging trends in the medical device industry as recent court rulings and legislative changes may shape the IP landscape and impact medical device innovations. Analyzing significant cases related to patent validity, infringement, or licensing agreements, provides insights into the implications for design and development.
An article just published in July of 2023 discusses the changing medical device landscape as digital transformation in materials science accelerates qualification processes. Medical device designers are now presented with a compelling opportunity to explore novel materials and unlock greater performance.
Challenges such as enhancing strength and durability while maintaining precision and radiopacity, as well as developing biodegradable implants, can be overcome through strategic materials engineering.
Even small modifications to existing materials or processes can yield significant improvements. As the medical device industry reorients its perspective toward long-term possibilities, the power of materials science becomes a catalyst for breakthroughs that shape the future of healthcare.
Why Medical Innovators Need An IP Attorney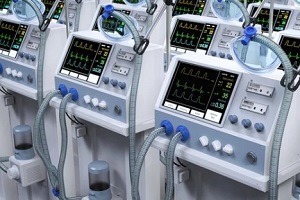 The complexities of IP law, coupled with the intricacies of the medical device industry, make it essential for medical innovators to seek the guidance of an experienced IP attorney. An experienced IP attorney possesses in-depth knowledge of patent law, regulatory requirements, and industry-specific considerations.
Their abilities include assessing the patentability of inventions, conducting prior art searches, drafting comprehensive patent applications, and navigating the intricacies of patent prosecution. An IP attorney serves as a strategic partner, guiding innovators through the evolving IP landscape and providing critical support in enforcing and defending their IP rights.
Partnering With Metrolex IP For Success
Medical innovators must prioritize IP protection to safeguard their valuable medical device innovations. By partnering with Metrolex IP, medical innovators can navigate the complexities of IP law and tailor a comprehensive strategy to protect their inventions effectively.
This collaboration ensures legal compliance, maximizes commercial opportunities, and safeguards their competitive advantage in the dynamic healthcare landscape.
If you are a medical innovator seeking personalized legal advice or assistance for your IP needs, our team of expert IP attorneys is here to help. Contact us today to discuss your IP strategy and ensure the protection of your valuable medical device innovations.