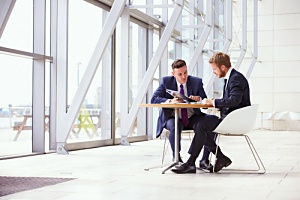 Intellectual Property or "IP" is an important legal aspect of every new business that relies on generating ideas or inventions. Because your success depends on smart IP strategy development and management, it is essential to work with a team of intellectual property professionals that deeply understand this area.
Your IP strategy should work cohesively with your overall business objectives and help you progress your business forward into the future. Whether you need guidance through the patent application process, are aware of infringement of your existing IP or have been accused of infringing the IP of others and need advice, require legal opinions regarding non-infringement, invalidity, Freedom To Operate, or you need guidance regarding onboarding/offboarding an IP portfolio during a merger, or any other of a multitude of often complex IP issues, our team has the experience and depth of knowledge you need on your side.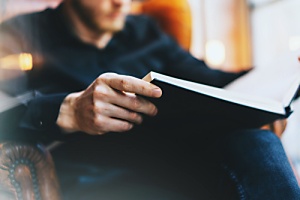 Before our team begins the process of assisting in or assuming the growth and management of your IP portfolio, engaging in negotiations related to alleged infringement, or other IP activities, we take the time to get an in-depth knowledge of the competitive landscape of your business, the technical details of your idea or invention and what sets it apart from the existing state-of-the-art.
The IP Strategy Process
This critical step informs the decision-making process at every step in the process moving forward. Depending on the nature and use case of your idea, the methods of handling the IP strategy properly will differ greatly.
Our team can offer the following benefits to your IP strategy:
Reduce Risk
There are numerous risks involved in the proper management of your intellectual property. When you handle the IP acquisition and management process properly, the competition has a far more difficult time even attempting to expropriate your valuable IP, and will be more likely to fail in any infringement attempts. Working with a team that can help you understand the risks involved in rolling out new technology and ensure proper handling of this sensitive property.
Manage Negotiations
The licensing and transfer of intellectual property rights require a diligent eye. Without proper knowledge of your product and how the licensing space works at a fundamental level, you could miss out on key aspects of a potential agreement and could end up leaving a significant portion of your IP rights on the table.
Manage Portfolios
Your IP portfolio requires a sound strategy based on the overall business goals of your organization and the current legal landscape, which is ever-changing. We can help advise you when deciding on matters related to acquisition and sale of properties, perform due diligence, and keep you on the right track based on our years of legal experience in the IP field.
Your Experienced IP Legal Advisors
Our collective team has extensive experience helping to provide sound legal advice to companies who need assistance with IP decision-making. IP is a very dense and nuanced area that, in many businesses, is responsible for a large portion of income, assets valuation, legal budget and risk exposure. Our depth of experience helps us to identify proper avenues of action and ensure that the growth and effectiveness of your IP portfolio is realized to its highest potential.
When you work with an IP legal strategist at METROLEX IP Law Group, we can help you avoid the most common pitfalls that plague many companies. When you make mistakes with your patent applications with USPTO, miss strategic opportunities, or mishandle negotiations, legal battles may ensue, which can lead to massive costs that can hurt your bottom line and affect your future. When you view your IP portfolio as a very important asset class, you realize that, when utilized properly, your IP portfolio can help your ideas to thrive long into your company's lifespan, while providing offensive and defensive leverage.