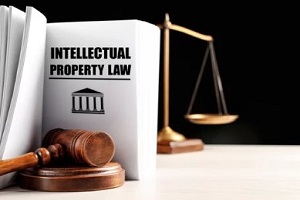 Intellectual property law is a broad category that encompasses creations of the mind. Although these creations do not always exist in a physical sense, they can still be claimed as property by their inventors, who can enjoy certain rights and protections over them.
Some people mistakenly believe that intellectual property law is the same as patent law, and although these concepts are indeed related, patent law is one of several subcategories of intellectual property law. While some intellectual property law matters involve patents, many do not.
What Is Intellectual Property Law, and What Does it Encompass?
The branch of law known as intellectual property law covers the rights of those who create artistic works. These may include not only physical inventions such as products but also designs, literature, music, logos and discoveries. Intellectual property law is a spectrum that includes many types of intellectual property and protections, and is aimed at encouraging artistic expression and new inventions to drive economic growth and competitiveness.
Here is a look at some of the categories of intellectual property law.
Patent Law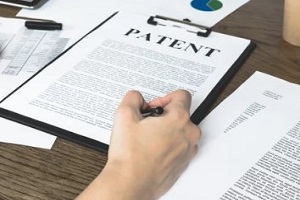 Patent law is the subcategory of intellectual property law that relates to obtaining and enforcing patents that can protect an invention from being made, sold or used by other parties. Any time an inventor creates something new, they do not automatically receive a patent.
There is a process for submitting applications to the U.S. Patent and Trade Office, who will then use a strict approval process to determine if it meets the criteria for obtaining a patent. Most patents offer protection for 20 years. In the U.S., there are three main types of patents that can be granted.
A utility patent is the most common, and it protects inventions such as machines and technology. Plant patents are geared toward protecting novel types of plants, while design patents protect the ways in which certain objects appear after they have been made.
Copyright Law
Copyright law is a subcategory of intellectual property law that is devoted to protecting expressive art. This may include architecture, films, music and writing, and it gives owners the exclusive rights to reproduce, display and perform their own work in addition to creating derivatives of it.
With a copyright, the owner can benefit financially from their work, while other parties may not do so without permission. Copyrights offer much longer protection than patents, with a typical validity of the creator's lifetime plus 70 years.
Trademarks
A trademark can protect a company's name, slogan or other marks used to identify the company itself and its products. Trademarks serve an important role in helping customers distinguish different companies and products from one another. This can prevent misleading advertising that may confuse consumers into purchasing something that they did not intend to purchase. Examples include the golden arches in the McDonald's sign and Twitter's logo.
Unlike patents, trademarks do not require a complicated process to obtain. Instead, using the simple TM after a mark or brand name can provide automatic trademark rights. The protection offered by a trademark will depend on factors such as the type of service or product that is trademarked, general customer awareness of it and the geographic area where it will be used. Trademarks may also be registered for additional protection.
Franchises
A franchise is a license that an individual or company purchases so that they can use the franchisor's name, processes, trademarks and proprietary knowledge. Franchisees operate a franchise in which they sell products or services using the company's name in exchange for paying licensing and startup fees. Some examples of franchises include Starbucks coffee shops and Domino's Pizza outlets.
Trade Secrets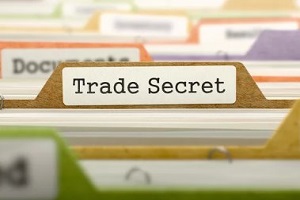 Trade secrets are the intellectual property rights of confidential information that has economic value and is only known to a limited group of individuals. A process, recipe or formula that a company uses to its competitive advantage may be considered a trade secret. Some examples of trade secrets are Google's search algorithm and the recipe for Kentucky Fried Chicken.
The most important component of a trade secret is its proprietary nature. Once it becomes public knowledge, it will not be able to enjoy the protection of trade secret laws. Trade secrets are different from patents because patents are made public, while trade secrets are only available to their owner. This is another complicated area of intellectual property law.
Intellectual Property Attorneys vs Patent Attorneys
Given patent law's status as a subcategory of intellectual property law, you may be wondering about the differences between intellectual property attorneys and patent attorneys. Intellectual property attorneys are capable of carrying out a broad range of activities related to many of the types of intellectual property described above.
However, they must also be official patent attorneys to help with matters related to patents. Patent attorneys are required to pass the patent bar exam, gain licensing from the USPTO and possess technical expertise related to patent areas.
Contact the Intellectual Law Attorneys at METROLEX IP Law Group
Whether you need help with intellectual property matters such as franchising and copyrights or specially trained patent attorneys, the attorneys at METROLEX IP can provide you with high-quality work. Contact us today to speak with an intellectual property attorney.