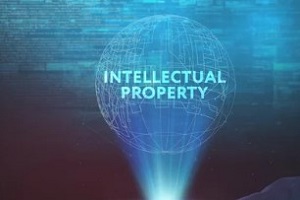 Intellectual property law is a broad category that encompasses creations of the mind including inventions, works of authorship, audio/visual recordings, live performances, and so on.
Although these creations do not always exist in a physical sense such as inventive concepts, they can still be claimed through the patenting process as a form of "property" by their inventors. Inventors who successfully obtain a patent claim, can enjoy certain rights and protections from infringement.
Some people mistakenly believe that intellectual property law and patent law are interchangeable. Although these areas of law are indeed related, patent law is one of several subcategories of intellectual property law.
While some intellectual property law matters involve patents, many do not, such as copyright, trademark and trade secrets. Private contracts may also be used to enforce intellectual property rights.
What Is Intellectual Property Law, and What Does it Encompass?
The branch of law known as intellectual property law covers the rights of those who create inventive and artistic works. Protected works may include physical inventions such as products, processes, chemical compositions, art works, works of authorship (musical scores, books, etc.).
Protected works may also include designs, logos and scientific discoveries (provided they are not Laws of Nature). The spectrum of intellectual property law is aimed at encouraging artistic expression and the discovery and development of new inventions to drive economic growth and competitiveness.
The protections afforded by intellectual property law enable these works of artistic expression and scientific discovery to reach a large number of people in the fastest and most efficient manner possible, while incentivizing the authors and inventors through the possibility of commercial gain.
Here is a look at some of the categories of intellectual property law.
Patent Law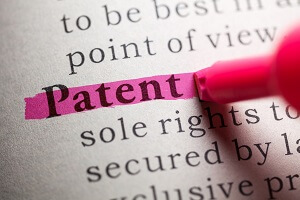 Patent law is the subcategory of intellectual property law that relates to obtaining and enforcing patents that can protect an invention from being made, sold or used by other parties. Patents are government grants that provide the holder or holders with a right to exclude, which is basically a right to sue for infringement of the patent claims.
When an inventor creates something new, it is possible for the inventor to make application for a patent. A patent application is not a guarantee that a patent will be granted.
Instead, the application begins a process by which the patent claims are compared against the existing knowledge base and it is determined if the claimed invention has the required novelty and non-obviousness – a patent is not automatically granted.
The process for submitting applications to the U.S. Patent and Trade Office, is a statutory examination process to determine if it meets the legal criteria for obtaining a patent. Most patents offer protection for 20 years from the earliest effective filing date.
In the U.S., there are three main types of patents that can be granted. A utility patent is the most common, and it protects inventions such as machines, processes and other technology. Plant patents protect novel types of plants. Design patents protect the ornamental (non-functional) appearance of objects.
Copyright Law
Copyright law is a subcategory of intellectual property law that is devoted to protecting works of authorship and artistic expression. Protected works may include architecture, films, music and writing.
Copyright protection gives owners the exclusive rights to reproduce, display and perform their protected works and, at least to some extent, in controlling the creation of works derived from the original works.
Common law copyright attaches to any work of authorship or expression when it is created. However, works may be registered with the Copyright Office for added statutory protection.
Copyright protection offers the owner the opportunity to benefit financially from distributing their work, while protecting against commercial exploitation by other parties, who may not make copies for commercial gain without permission. Copyrights offer much longer protection than patents, with a typical term of protection equal to the creator's lifetime plus 70 years.
Trademarks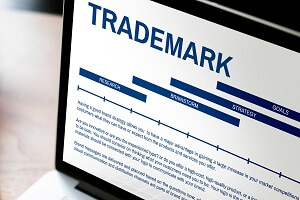 A trademark is a mark that is ideally recognized by consumers as indicating a source of manufacture or origin of goods and services. A trademark can protect a company's name, slogan or other aspects of brand identity and tie a company itself and its products in the minds of the public.
Trademarks serve an important role in helping customers distinguish different companies and products from one another and identify brands for which they have come to know a consistent level of quality.
Trademark enforcement can prevent misleading advertising that may confuse consumers and entice them into purchasing something that they mistakenly thought originated from a familiar source.
Examples of successful trademarks include the green and white Starbucks logo, the "Golden Arches," widely known as being associated with the McDonald's brand and the bird logo associated with the Twitter brand.
Unlike patents, trademarks do not require a complicated process to obtain. Basic common law trademark rights, usually with a certain limited geographical reach, may be asserted by using the simple TM mark after a logo or name.
However, by making a formal application for registration of a mark with the U.S. Patent and Trademark Office, a registered trademark may eventually be obtained known by the circle r or " ® " indicia.
The protection offered by a registered trademark is more substantial than a common-law right, and will depend on factors such as the type of service or product that is protected, the level of customer awareness and association of the mark with particular goods and services and any geographical restrictions or disclaimers that may become necessary during the registration application process.
Franchises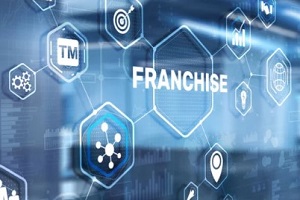 A franchise is a legal arrangement between a franchisor and a franchisee that enables an individual or company, acting as the franchisee, to license the use of a name, business processes, trademarks, proprietary knowledge and so on, owned by the franchisor in order to conduct quasi-independently managed business operations.
MacDonald's is a good example of a franchise operation. A franchisor may allow franchisees to operate a franchise in which they sell products or services using the company's name in exchange for the payment of licensing royalties and startup fees.
Some other examples of franchises include Starbucks coffee shops and Domino's Pizza outlets. Franchises allow a business to rapidly expand into a larger territory, while maintaining a degree of control over the brand appearance.
By operating through franchisees, a franchisor can take advantage of localized management and operation, by individuals who presumably know the local market and can capitalize on repeat business.
Trade Secrets
Trade secrets are intellectual property rights associated with confidential, proprietary information that has substantial economic value but the disclosure of which is carefully controlled by the business such that only a limited group of individuals, who are under contractual obligations of non-disclosure, have access to the information or know-how.
A process, recipe or formula, or other know-how that a company uses to gain competitive advantage in the market place is most often the subject of trade secret protection. Some examples of closely guarded trade secrets include Google's search algorithm, the secret recipe for the "11 herbs and spices" of Kentucky Fried Chicken, and the recipe for Coc-Cola.
The most important component of a trade secret is its proprietary nature. Once a trade secret becomes public knowledge, trade secret protection comes to an end. Therefore, trade secrets are completely different from patents, which require public disclosure.
Often times, key strategic decisions must be made as to whether a technology should be patented or protected as a trade secret. The decision typically rests on the ability to protect the secret. For example, if a product can be easily reverse-engineered in order to discover the "trade secret," then a patent may be a more appropriate type of protection.
Patent Attorneys vs Intellectual Property Attorneys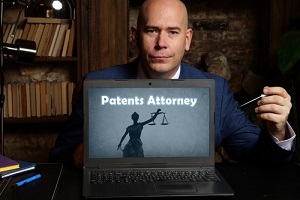 While patent law can be considered a subcategory of intellectual property law, patent attorneys are a highly specialized type of intellectual property attorney and one of a very small number of officiallly recognized legal "specialities."
In order to even qualify to take the examination to be registered to practice before the U.S. Patent and Trademark Office, an individual must have a certain background, such as in science or engineering. Other types of intellectual property attorneys need not have any specific science backgrounds or pass a specialized registration examination.
Other restrictions are in place for foreign domiciliaries who may desire to file trademark applications. Such individuals must be associated with a U.S. attorney "who is an active member in good standing of the bar of the highest court of a state [or territory, or District of Columbia] in the U.S."
Contact the Patent Law and Intellectual Property Law Attorneys at METROLEX IP Law Group
Whether you need help with complex patent matters or other intellectual property matters of any kind, the attorneys at METROLEX IP can provide you with high-quality counseling, advice and work product. Contact us today.