Trademarks are essential for social media influencers allowing influencers to build and maintain a strong brand identity that is recognizable and associated with quality content.
Social media influencers can also use trademarks to prevent competitors from using similar marks or names to confuse consumers into believing that those competitors are affiliated with the influencer's brand.
What Is a Trademark?
A trademark is a form of intellectual property that protects words, symbols, logos, or any other identifiers that indicate a source of the goods and services and that are used to distinguish the goods and/or services of one business from those of another business.
The key is the use of a mark in commerce – a name is eligible to become a trademark when it is intended to be used and starts being used in connection with the sale of goods and/or services to identify the source of those goods and/or services.
Why Register a Trademark For Your Social Media Brand?
Social media influencers are their brands, making it critically important that their brands are protected against impersonation, fraud and infringement. Unregistered trademarks can provide some protection under state law when influencers start using the trademark in commerce to identify the source of their goods or services.
However, some of the benefits of obtaining federal registration for one's trademark are:
Scope of rights: If there are two competing users of the same unregistered trademark, the first user to obtain federal registration establishes rights throughout the United States. Even if the second user was the first to use the mark in commerce, they will only be allowed to continue to use the mark within the geographic territory where the unregistered trademark has actually been used.
R-in-a-Circle®: The ® symbol puts others on notice that a trademark is federally registered. Only a federally registered trademark can be marked with the ® symbol (as opposed to a TM symbol for unregistered trademarks that are used in commerce). This helps build brand recognition as consumers who see the ® symbol will associate a specific seller/source with the goods or services being sold.
Legal action: Federal registered trademark holders are able to protect against the unauthorized use of their marks domestically by initiating infringement actions against those engaging in unauthorized use of the registered trademark or a mark that is confusingly similar, and may work with government agencies such as the International Trade Commission and U.S. Customs and Border Protection in order to stop or enjoin the import of counterfeit goods.
Obtaining A Registered U.S. Federal Trademark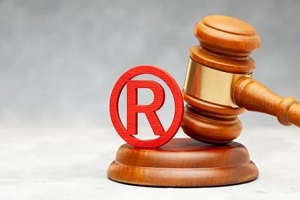 Irrespective of the stage of your influencer career, it is important to remember that you are creating and growing a business. Great care should be taken when creating a name, hashtag or other identifier to make sure there are no clearance or infringement issues.
Having a clear strategy from the start for where your brand is heading can save you a lot of time and money. The first step in obtaining a registered U.S. federal trademark is to have a licensed trademark attorney conduct a comprehensive trademark search that includes federal, 50-state and common law searches to ensure that the proposed trademark is not already in use by another party.
The next step is to file a trademark application with the U.S. Patent & Trademark Office (USPTO) that includes a description of the goods and/or services associated with the trademark, as well as any required fees.
After filing the application, the USPTO will review it and may issue an office action that details any issues that need to be addressed with the application. A licensed trademark attorney will help respond to such office actions and provide the best chance at successfully getting the application allowed.
Enforcement
If a business, group or person is identified as using your registered trademark, the typical first step is to send a cease-and-desist letter to the alleged infringer. Sending a letter has the legal effect of placing the receiving party on notice with respect to your registered trademark.
The letter also includes the demand that they stop infringing your registered trademark or you will initiate a trademark infringement lawsuit in federal court. The infringer may either stop infringing or may try to refute or ignore the letter; if refuting or ignoring, litigation must be commenced.
Damages may accrue from the time the alleged infringer was placed on actual notice, such as by a C-and-D letter or had constructive notice (can be proven to have previously known about your mark).
Concluding Thoughts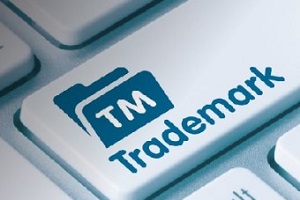 As social media continues to play an increasingly significant role in marketing and advertising, it has become essential for social media influencers to protect their personal brand. One way to do this is through trademarking their name or social media handle.
Trademarking provides legal protection against infringers who may use the influencer's brand without permission, and it can also help establish the influencer's credibility and legitimacy in the industry. Therefore, it is essential for social media influencers to understand the basics of trademark law and the benefits of registering a trademark.
Contact The Intellectual Property Law Attorneys At METROLEX IP Law Group
Whether you are a social media influencer who needs help trademarking your brand, or have other intellectual property needs, the attorneys at METROLEX IP can provide you with high-quality counseling, advice and work product. Contact METROLEX IP today.