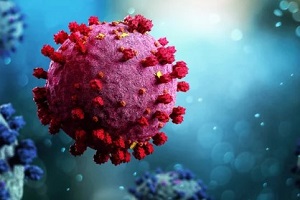 Back in October 2020, as the first year of the COVID-19 pandemic raged, Moderna pledged that it would not enforce its COVID-19-related patents during the pandemic against those making vaccines. By March 2022, Moderna revised that pledge so that it was limited to manufacturing in/for almost 100 low- and middle-income countries.
Implicit in this revised pledge was Moderna's intent to enforce its patent rights in higher-income countries/regions such as the U.S. and Europe.
In August 2022, Moderna's telegraphed intentions became reality when the company filed patent infringement lawsuits in the U.S. and Germany accusing Pfizer and its partner BioNTech of infringing Moderna patents filed between 2010 and 2016.
In a somewhat unusual move, Moderna has not sought injunctive relief that would prevent Pfizer and BioNTech from selling their vaccine, but instead have sought compensation and damages for sales. Given that Pfizer and BioNTech have made tens of billions of dollars with their COVID-19 vaccine, an award for damages could be quite a large sum.
Moderna's Patents
The patent infringement suit relates to Pfizer and BioNTech's Cominarty® COVID-19 vaccine, which was approved before Moderna's Spikevax® vaccine in the U.S. Both vaccines use messenger RNA (mRNA) to drive an immune response against SARS-CoV-2, which is the virus that causes COVID-19.
In its lawsuit, Moderna alleges infringement of three of its mRNA patents by Pfizer and BioNTech with respect to three elements of the Cominarty® vaccine:
Encapsulation Of mRNA Using Lipid Nanoparticles
In order to deliver an mRNA vaccine into cells, the strands of mRNA can be encapsulated in extremely small fat bubbles. Moderna claims that the formulation used in Cominarty® infringes Moderna's patent rights to specific types and ratios of lipids.
Use Of Uracil To Replace N1-methylpseudouridine
About 20 years ago, it was discovered that modifying the nucleotide uracil in mRNA to the analog pseudouridine could improve the stability of that mRNA when being delivered into cells. Moderna has patent rights to the use of N1-methylpseudouridine in place of the uracil, and claims that the mRNA in Cominarty® contains N1-methylpseudouridine.
Use Of mRNA Coding For The SARS-CoV-2 Spike Protein
SARS-CoV-2 is a type of coronavirus which includes "spike" proteins on their surface to mediate entry of the virus into cells. Moderna has patent rights to a betacoronavirus mRNA vaccine encoding the coronavirus spike protein and asserts that Cominarty® contains mRNA strands which code for the entire spike protein.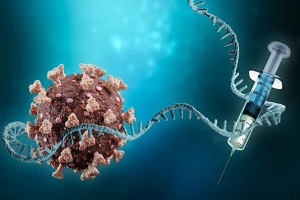 In December 2022, Pfizer and BioNTech countersued Moderna, seeking dismissal of the lawsuit and an order that Moderna's patents are invalid and not infringed. Pfizer and BioNTech also assert that Moderna waived its right to bring a patent infringement suit when it made its October 2020 pledge not to sue other COVID-19 vaccine makers during the pandemic.
Implications For mRNA Technology
The Moderna v. Pfizer case could impact the future development of mRNA technology. Moderna's patents are directed to fundamental aspects of mRNA technology and are therefore likely to cover many follow-on developments in vaccines and therapeutics for a variety of both infectious and non-infectious diseases.
But Moderna's patents are only part of the complicated web of patent rights, partnerships and licenses surrounding mRNA technology. In addition to Moderna, Pfizer and BioNTech, some other companies such as CureVac, Arcturus, and Translate Bio have multiple mRNA products in their pipelines, significant mRNA patent portfolios, and market capitalizations over a billion dollars.
CureVac has initiated proceedings against Pfizer and BioNTech for infringement of four of its lipid nanoparticle patents, and Moderna is facing infringement claims relating to mRNA technology from additional players in the field including Alnylam Pharmaceuticals, Arbutus Biopharma, and Genevant Sciences.
Companies looking to invest in research and development with mRNA technology must be cognizant of the patent landscape and that it will only become more crowded and complicated. It is likely that more patent infringement and invalidity actions are on the horizon. Some of the same pressures may also drive partnerships and cross-licensing deals, and even a consolidation in the market.
Concluding Thoughts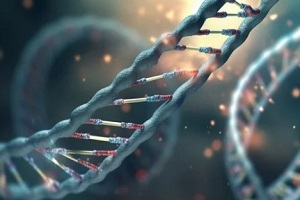 In the coming years, many more patent disputes are expected to arise in the area of mRNA technology. These patent disputes are also expected to take many years to play out. For companies that utilize mRNA technology, the complex nature of the patent landscape and the litigation in the field provide salient reminders to consult their patent counsel to develop ongoing strategies for navigating the mRNA patent landscape.
These strategies can include assessing freedom to operate issues, developing patent filing strategies, and pursuing patent licensing negotiations.
Contact The Intellectual Property Law Attorneys At METROLEX IP Law Group
At Metrolex IP, every attorney of our team possesses an extensive background in patent and intellectual property law, along with technical specialties in areas such as biotechnology, mechanics and electronics.
For help protecting your valuable intellectual property, the attorneys at METROLEX IP can provide you with high-quality counseling, advice, and work product. Contact us today to schedule a consultation to discuss the patentability of your invention, or to protect your patent rights.